Updated (Version 3) December 2020
Gay Naked Destinations is the most comprehensive guide for the gay naturist traveller.

This e-book includes listings for Hawaii, USA including Alabama, Arizona, Arkansas,California, Colorado, Connecticut, Delaware, Florida, Georgia, Idaho, Illinois, Indiana, Louisiana, Maine, Maryland, Massachusetts, Michigan, Minnesota, Missouri, Navada, New Mexico, New Jersey, New York, South Carolina, Ohio, Oregon, Pennsylvania, Texas, Tennessee, Vermont, Virginia, Washington, West Virginia, Wisconsin.
Accommodations - sample page
Included in this Gay Naked Destinations e-book Version 3 is over 170 pages of accommodations, nudist beaches and mens venues. Each accommodation listing is a full page with detailed information and large photographs, plus a direct URL link.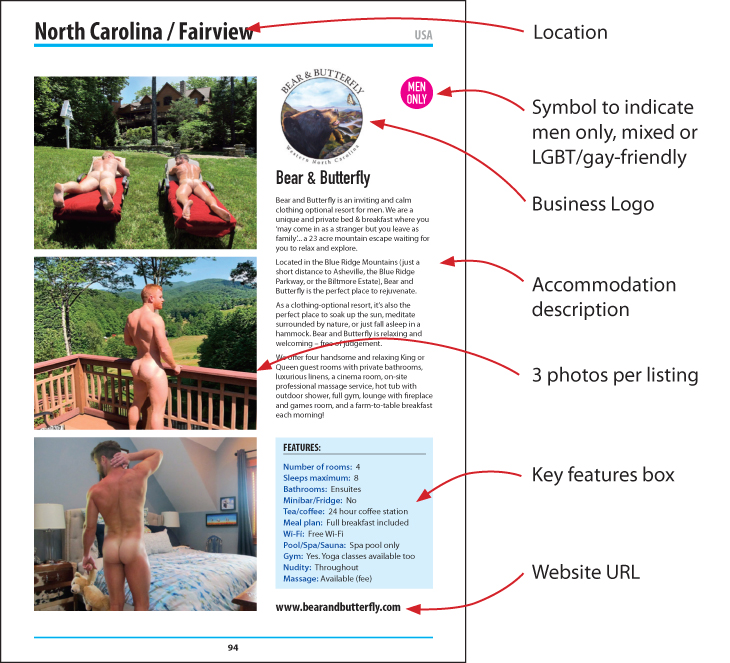 Beaches - sample page
This American e-book features the best known nudist beaches in each of the countries listed, especially those noted to have a good gay following. Many are official nudist beaches.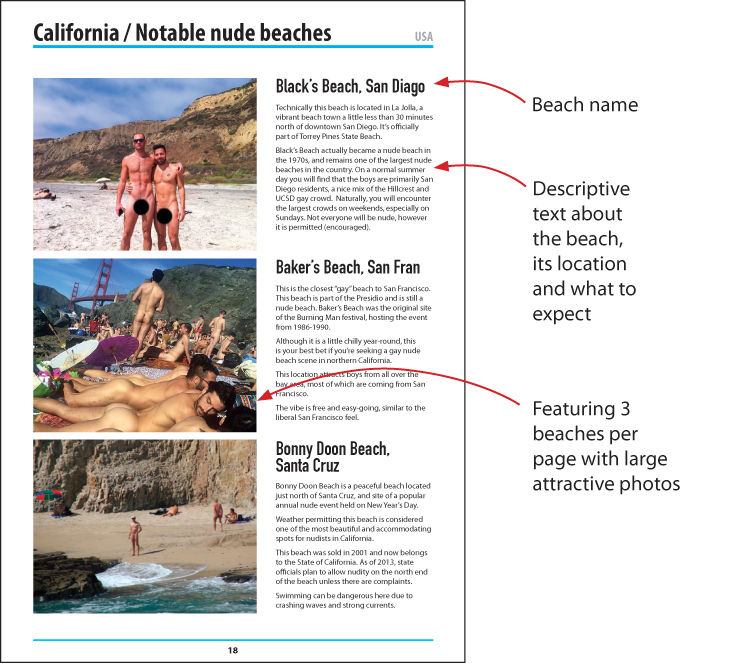 Cruise clubs & Saunas - sample page
This Naked Destinations of America e-book contains notable mens cruise clubs and saunas, particularly those known to have nude only days. Some venues are noted for having clothing optional outdoor areas for nude sunbathing.